How To Buy NFT Tokens - A Step-by-Step Actionable Guide
NFTs may be the future of digital media, let's dive in and learn where and how to buy NFTs.
Introduction to NFTS
NFTs have been a hot topic on every corner of the internet, everyone seems to be talking about what are NFTs, and where and how to buy NFTs.
For every ten crypto-related tweets you come across I bet six of them are about NFTs.
All the major tabloids seem to be perking up on this latest internet trend too. You can also how the term NTFS has grown on Google Trends over the last year.
We have also witnessed the growth of NFTs from a project by sub-culture on the internet to mass adoption by even celebrities, renowned artists, and even seasoned technologies like the creator of the web, Sir Tim Berners-Lee who recently sold the source code of the world wide web for 5.4 million dollars.
But what exactly are NFTs?
Where exactly do you buy them?
Can you truly own them?
In this article, we are going to break down every single aspect of buying NFTs, how to mint your first NFT, and how you can make money as a digital artist through NFTs.
What is an NFT and what does NFT stand for?
An NFTs stands for Non-fungible token, "Non-fungible" means a commodity that cannot be easily interchanged for another of like another of the same kind.
A unique commodity. So a non-fungible token is a unique commodity that is stored on a blockchain network and can be bought and sold on the digital marketplace.
NFTs do not have to be necessarily jpeg images, they can be any digital art like music, gifs, source-code, tokenized real-world assets, virtual items within video games such as skins, virtual currency, weapons, and avatars or to put in simpler terms, if it exists on the internet then it can be minted as an NFT.
To better understand how NFTs networks work we should first try to understand the origin of NFTS and blockchain networks.
Birth of NFTs
With the growth of cryptocurrencies from the year 2008-2015, several use cases of cryptocurrencies emerged, and one of them was NFTs.
The first known listing of an NFT was in the year 2015, known as quantum, the term NFT was not coined by then, they referred to the network as monetized graphics at the time.
Following the development of many NFT initiatives that year, the word "NFT" only acquired currency with the ERC-721 standard, which was originally suggested in 2017 via the Ethereum community.
Curio Cards, CryptoPunks, and the Decentraland platform are examples of these. All three initiatives, as well as rare Pepe trading cards, were mentioned in the original intention.
As of today hundreds of NFTs have been sold in various marketplaces. It is estimated that 100 million dollars have been exchanged on these platforms to date.
Getting Started with NFTs
Today, most NFTs tokens are purchased with ether (ETH), the native cryptocurrency of the Ethereum network, which can be easily converted to fiat currency on the exchanges platform.
Unlike the Bitcoin Network, the Ethereum network offers more than just the transfer of funds, with Ethereum you can build decentralized apps(DAO), smart contracts, decentralized autonomous organizations (DAO), and Ethereum Virtual Machines.
To purchase NFTs, we need to set up a digital web3 wallet that we will later connect to a marketplace. There are three popular wallets that we can use: MetaMask, Coinbase, and Trust wallet.
Creating your Eth wallet
Metamask can be installed as a web browser extension or a mobile app, go to metamask.io/download, download what Metamask extension according to your device.

create an account, MetaMask will now show you a 12-word recovery key (Seed) that you should keep safe in a Vault for account recovery.

Install Coinbase wallet app from the playstore or appstore.

Make an account for yourself. In contrast to a hosted wallet, you do not need to reveal any personal information to set up a non-custodial wallet. There isn't even an email address.

Make a note of your private key. It's given as a 12-word sentence at random. Keep it in a safe place in a vault. You will be unable to access your cryptocurrency or connected platforms if you lose or forget this 12-word phrase.

Transfer cryptocurrency to your wallet. Because it is not always feasible to acquire crypto using traditional currencies (such as US dollars or Euros) with a non-custodial wallet, you will need to move crypto into your non-custodial wallet from somewhere else.

To get the latest Trust App Wallet, go to the playstore or Appstore and download it.

Once you have downloaded and installed the app, open Trust Wallet and tap on "Create a new wallet".

In the next step, you will receive your 12-word recovery phrase, this will help in keeping your account safe during recovery.

After creating the wallet of your choice you are ready to now connect it to a marketplace.
What is minting?
Minting an NFT is how your digital art becomes a part of the ethereum network, an immutable and tamper-proof public blockchain.
NFTs tokens that are "minted" after they are generated, similar to how fiat currency is minted and put into circulation by governments.
Your digital assets are represented as an NFT, allowing them to be purchased and exchanged on the marketplace, as well as digitally tracked when it is resold or collected in the future.
Let's look at how you can mint your first NFTs in any of this popular NFTs marketplace. It is also important to make sure you have enough funds in your wallet to enable transactions to take place.
Minting your first NFT
Navigate foundation.app and click connect the wallet
Once you have connected your wallet to the platform, your account will be activated then you can update your profile and also add your social media accounts.
Now you can start to mint NFTs by clicking the create button on the upper right hand, and will be redirected to a new page where you can select the type of NFT to mint.
It can either be a JPEG, GIF, PNG, video file in MP4 format, or a 3D file.
Once you have created your wallet and added funds, let us go ahead and mint our first NFT on opensea
Navigate to your OpenSea account on the top right corner and choose "My Collection."

Select "Create" to make a new NFT collection.

Click on "Add New Item."

Upload the media and name it.

Fill in the properties, supply, blockchain, and the rest of the metadata for the item.

After you have confirmed you have entered the correct information click the "Create" button.
Rarible's NFT minting process is quite simple.
Take the following steps:
Begin by visiting the Rarible website at Rarible.com

Connect your Metamask wallet.

Once your Metamask wallet is linked to your Rarible account, click "Create Collectible."

To construct an ERC-721, you will first pick "single."

Please upload your picture or media.

You will next be asked to provide all of the relevant information regarding your NFT.

You then select pricing for your NFT. You may establish a reserve price where a customer can purchase immediately or you can let people bid auction-style, with the NFT sale going to the highest bidder.
After you have created your account and connected it to a wallet, go to the top nav and click on "Mint an Item", and choose "Create a New Item"

Fill in the item details - including category, token, title tags, and price.

You can further choose if the item will be downloadable and when the item will be available for purchase if you don't want to list it immediately after minting

Finally, submit your NFT to make it available on the marketplace.
How is minting different from buying an NFT?
As we have seen, minting is listing an original NFT on the marketplace while buying is purchasing an NFT that has already been minted on the blockchain.
Note: Not all NFTs can be resold after being purchased.
How to buy an NFT
Opensea remains to be the most popular NFT marketplace so far, purchasing NFTs on opensea is quite simple. NFTs can be listed with a fixed price or a bid.
Always make sure you have enough funds in your wallet for your bid or purchase.

Go to opensea.io, explore the page and find an NFT you would love to purchase.

Check the meta-information about the NFT. For rarer and collectible NFTs, there can be specific information that you should consider before purchasing.

After you have decided to make a purchase, go ahead and click the "Buy Now" button. A prompt will appear for you to review key details about your purchase before finalization.

You will be sent to a checkout pop-up where you may evaluate the total amount of your purchase. Opensea requires you to abide by the terms of service before a transaction can be completed.

By clicking "Checkout," you will be taken to your crypto wallet, where you will be given a total cost, including any relevant gas fees based on the selected blockchain network. When you click the "Confirm" button, you will be the proud new owner of an NFT.

Return to your profile and click "In Collection" on the left side of the website to see the NFT in your wallet. Due to processing time, there may be a little wait until it appears.
Whitelist
Whitelist refers to a group of identified individuals, crypto addresses, institutions, or a group of individuals who have been pre-approved for a future NFT drop before its publicized. So basically, you are whitelisted to buy an NFT from a particular collection.
Just like traditional organizations offer investors and employers discounted shares on a pre-IPO sale, developers of an NFT collection can offer its early adopters the NFT collection at cheaper price or free.
To be whitelisted in any NFT project:
Find an NFT project you would love to be part of
Follow them project on Twitter to stay updated
Join the project's Discord server
Follow the instructions for getting whitelisted
Bonus NFT Marketplaces
We have highlighted some of the most popular NFTs marketplaces and probably the best ones for a beginner, but a list of this NFT marketplace is quite extensive and new ones are always coming up now and then.
Here are more marketplaces you can try out:
Top 7 most notable NFTs that have been sold to date.
1. Bored ape yacht club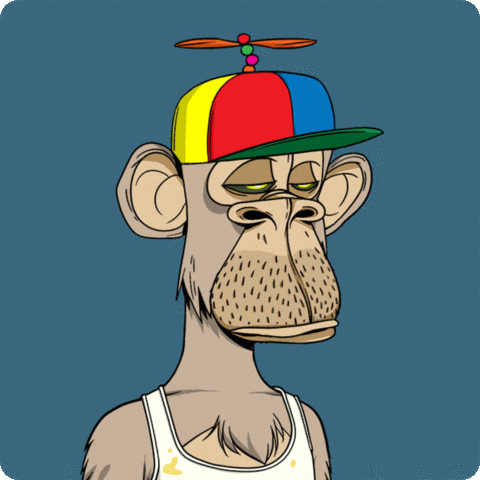 The bored ape yacht club is the first most popular NFT collection, its adoption spans from A-list celebrities, senior political figures, and even seasoned tech personalities like Garry Tan the founder of Coinbase.
2. Beeple's Collection
The Beeple collection by Mike Winkelmann has sold over $102.2 million in NFTs since first minted in October of this year. Beeple collection includes futurist, satirical, and comical art. Some of his most famous pieces are the Beeple's Everyday collection and the Into the Ether collection. You can explore more of Beeple's work here
3. Edward Snowden's Stay Free
Edward Snowden's NFT sold for around $5.4 million, or 2,224 eth at the time, with the proceeds going to the Press Freedom Foundation. "Stay Free" is the name of the NFT.
The NFT is a picture of Snowden's face constructed from the pages of a US appeals court ruling that concluded the vast surveillance Snowden uncovered violated US law.
4. CryptoPunk collection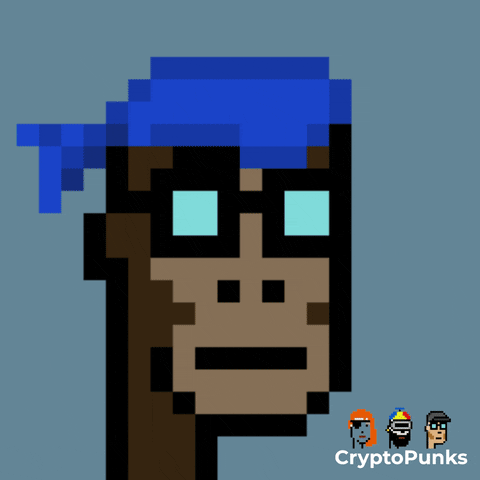 Cryptopunks remains to be the second most popular NFT collection so far, this collection seems to have propelled NFT and crypto art to the mainstream media for the first time. It was first realized in 2017 with a Total Value of all Sales (Lifetime) of 607.21KΞ or $1.75 billion.
5. worldwide web source code
The creator of the worldwide web also sold files containing the original source code for the World Wide Web as an NFT. The final price was $5,434,500 after a bidding process.
6. Nyan Cat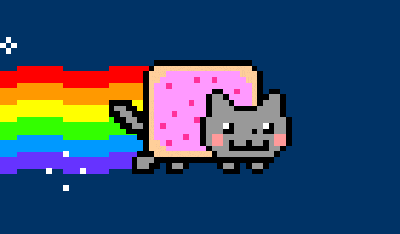 In honor of Nyan Cat's tenth birthday, the creator of the GIF Chris Torres transformed the meme into an NFT and auctioned it off. Nyan Cat is an animated gif depicting a cat with a Pop-Tart body soaring through space, chased by a streaming rainbow. It was auctioned for 300 ether, or about $561,000.
What's Holding back NFTs?
Despite the tremendous growth over the last couple of years, NFTs are still far away from mass adoption by the general public. Below are some of the factors that are holding NFTs back.
Copyright Laws
The purchase of an NFT does not guarantee the transfer of copyrights associated with that digital media, this means the ownership of an NFT may be verifiable on the blockchain but in real life, anyone can use your artwork for any reason without your permission.
Maybe a day will come where NFTs will be used as the default copyright system for digital media.
What are NFT Gas fees
Gas fees are the transaction fees required for a transaction to be recorded on the Ethereum network.
The system operates according to a typical supply and demand basis. If there is a higher demand for transactions, miners might opt to include transactions that pay more, encouraging users to pay more for their transactions to be completed fast and effectively.
So if many people are trying to mint NFTs at the same time, the gas fees go higher. This makes it difficult for creators who are just getting started or have limited funds in their wallets to mint or buy NFTs.
Environmental Impact
We are currently living in the age of a climate-conscious population, and a lot of questions regarding the environmental implications of NFTs and crypto, in general, have started to rise.
Due to the computations needed to complete a single transaction on the blockchain, a lot of energy is needed. This leads to a lot of carbon emissions, it is estimated that a single Ethereum transaction is equivalent to 74,000 visa transactions.
Hopefully, this will change over the coming years with the adoption of green NFTs and the development of low-energy NFTs networks.
Regulations
It's undeniable at this point the crypto world and NFTs have challenged the status quo, some countries have entirely banned crypto-related activities or are looking into taxing crypto-related transactions, this is proving to be a challenge for an industry that is trying to take shape.
Negative perception
NFTs have been the target of many critics who claim that they have no intrinsic value since there can be an infinite number of copies for a digital product.
Education
Having just gained popularity in the last couple of years, a lot of people still have no idea how crypto or NFT networks work, this makes it easier for bad actors to spread misinformation and hence the general public will shun the technology without even trying to understand it.
Summary
These are some of the pointers we have tackled in this article.
What are Non-fungible tokens

The inceptions of NFTs

Setting up an Ethereum wallet

Platforms to buy and sell NFTs

Minting NFTs

Challenges facing NFTs networks

The future of NFTs
Conclusion
NFTs can be the next frontier for digital art and ownership of digital media. As an artist, you can take a leap of faith and experiment with NFTS.
I am looking forward to the NFT network growing to more than jpeg images, where even music artists can list the music and their fans can own their craft as NFT.
I would like to know what are your thoughts on NFTs, do you think they are going to change the concept of ownership or it is another internet fad?